Are you ready to heal your throat chakra?
You can't express your authentic truth?

Difficulty in communicating what you feel & what you want?

You need to swallow your words to make others happy?

Unable to articulate your feelings in order to keep the peace?

You constantly have to justify and defend yourself?
I know how it feels. Being stuck SUCKS.
Have freedom of expression in all situations!

Have clear and articulate speech!

Easily were heard, received & understood!

Communicate your feelings, thoughts & opinions with ease!

Share honestly, openly & truthfully with others!
I'm Marci Baron,
the founder of MarciBaronClears.com and the creator of Throat Chakra Healing. I'm a Homeward Bound Guide who specializes in working with women like you on Energy Clearing and Transformation. Now that I speak my authentic truth in all situations, I feel heard & understood. I have confidence to always speak up & truthfully communicate my thoughts, feelings and desires. Let me show you how too!
In the Throat Chakra healing...
You will finally feel confident speaking your thoughts, feelings & opinions!
Throat Chakra Healing
Heal Yourself
1

Introduction- Learn More About Your Energy + Chakras

2

Throat Chakra Pre-Assessment

Throat Chakra Info Video

Throat Chakra Self-Healing Video

Throat Chakra Guided Meditation

Throat Chakra Assessment

3

4

FIVE MINUTE ENERGY CLEANSE WITH 528hz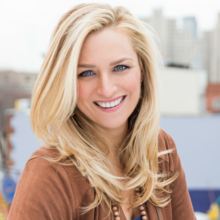 Marci Baron
Marci Baron is a Homeward Bound Guide, specializing in Energy Clearing & Transformation. She believes that home means arriving at who you are, without the labels, without the roles, without the stuff. It's the place where you finally land after searching outside of yourself for so long. Home means infinite peace, joy and limitless potential. And it's waiting for you to return when you're ready. Marci's expertise includes Integrated Energy Therapy, Chakra Clearing, Reiki, and Discovery Sessions and can be done wherever you are in the world.
Frequently Asked Questions:
When does the course start and finish?

The course starts now and never ends! It is a completely self-paced online course - you decide when you start and when you finish.

Do I get lifetime access to this course?

After enrolling, you have unlimited access to this course for as long as you like - across any and all devices you own.

What if I am unhappy with the course?

Please email me at marci@marcibaroncleears.com if you are unhappy. Let's chat about how to make this the best experience!

How long does it take to go through the course material?

This course is designed for you to go at your own pace.

How do I know if this program will help me?

This program will help you if set the intention to heal, call in all of the benevolent energy of the universe to help you, and do the exercises and guided meditations in the course. If you do your soul work with this course as your guide, you will see results.

What if I'm out of the country?

You have access as long as you can connect to the internet.